Middlesbrough have confirmed Ross Turnbull will be leaving the club, but hope Matthew Bates will stay at the Riverside.
Turnbull is out of contract at the end of the month and has rejected an offer of a new deal after making 22 Premier League appearances last season.
He has been linked with a move to Chelsea and Boro chief executive Keith Lamb says the 24-year-old wants to leave in order to play regular first-team football.
"Ross has written and told us that he's rejected our contract offers and he will be free from the end of June to join whichever club he chooses," Lamb told the club's official website.
"We didn't want Ross to leave, we've been negotiating with him and his agent for the last eight months. We felt he had a future at Middlesbrough and we made him a number of offers over the last 12 months.
"They were exceptional offers for a goalkeeper who has played less than 30 games for Middlesbrough's first team. Each one was rejected by Ross and his advisors and consequently he has now informed us that it is his intention to pursue his career elsewhere.
"The reason Ross consistently gave us (for not signing) was that he wanted to play regular first-team football.
"I assume Ross will be going to a club where he will get regular first-team football. But we don't know who that club will be, time alone will tell. We wish him well and hope it works out for him."
Meanwhile, Lamb is hopeful that versatile youngster Bates will sign an extension to his contract, which also expires in a few weeks' time.
He added: "Matthew has a real dilemma. He's a local boy with a great love for the football club.
"His dilemma is his heart tells him he should stay at Middlesbrough because it's his local team and he wants us to do well and get us back into the Premier League as quickly as possible.
"It's going to be difficult for Matthew, but contract negotiations are continuing and we're hopeful we can persuade him to stay with Middlesbrough and that this is where his future lies.
"We are still very hopeful that he will stay. If he goes we'll understand the reasons, but he knows we don't want him go and we're optimistic he'll stay."

_________________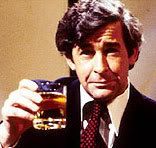 Quote:
Goodnight, thank you, and may your god go with you