Boards within the AwayGoalsRule Forum may have rules or requests posted at their head, please obey or adhere to them.
With the exception of The Pit, all boards are deemed 'Family Friendly' and 'Safe For Work'. Censored words will be tolerated but not condoned.
Members are requested to not personally abuse or flame other members either directly, or indirectly.
Members are requested to respect others' opinions. Whilst they may not agree with them, it is totally acceptable to post counter opinions and supporting data/information. It is however, totally unacceptable to attack the poster, in an attempt to discredit or undermine an opinion you don't agree with.
Staff and moderators attempt to maintain a stable, friendly, informative, fun and entertaining forum, they may on occasions act, with this in mind, to delete, move, edit or censor a member's post. We ask that members accept this process and rather than complain, learn from it and post more appropriately in the future. e.g. a Thread may be moved to The Pit because it was either considered NSFW, or subsequent replies have introduced adult themes and The Pit was deemed the most appropriate place.
The Pit will be left
predominantly
unmoderated, however grotesque images of death and sexual images are deemed unnecessary. the term 'sexual images' will be SOLELY at the discretion of the staff, but nudity per se, is not deemed 'sexual' i.e. nude images
may
be acceptable under certain circumstances.
Any issues, disputes or clarifications, members may contact any of the
Admins
or
Global Moderators
We attempt to keep rules to a minimum, so in light of this, we request that members adhere to staff requests and appreciate the motives may be farther reaching than simply 'picking on' someone.
Football/all boards, members are requested to not use derogatory, collective terms when refering to 'other' fans e.g. ManUre, Dippers, Chavs, or indulge in stereotyping. PLEASE NOTE: This rule does not apply to the host club, on the Club Boards, visitors from other clubs still have to observe the rule.
Currently, Club Boards are open, it is expected that within these boards, partisan views may be voiced, by entering, members accept they may see views or expressions they don't approve of. Staff are under no obligation to ensure impartiality. Members may be denied access to Club Boards at any time.

_________________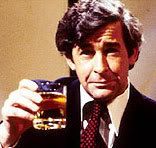 Quote:
Goodnight, thank you, and may your god go with you