A businessman wanting to invest around £300million in Blackburn Rovers has been ordered to close down his foreign investment company, an investigation has found.
Ahsan Ali Syed, who wants to buy the Premier League club, was ordered to fold his Bahrain based firm Western Gulf Advisory, BBC's Radio 5 Live Investigates claimed.
The Bahraini authorities made the demand to cease trading two weeks ago for "violating the laws and regulations of Bahrain."
Mr Syed, an Indian national based in Bahrain, says his proposed purchase of Blackburn will be made as a personal investment and through his Swiss company Western Gulf Advisory AG.
However, the revelations about his Bahrain investment company will raise questions about his suitability as a club owner.
Following an investigation by the Central Bank of Bahrain, officials from the Ministry of Industry and Commerce visited Western Gulf Advisory's luxury offices and ordered that the company stop trading immediately, 5 live Investigates learnt.
Company representatives asked for a brief period to continue operating while tending to their legal situation but were told they would be granted "not a minute more."
Notices were posted by the ministry on the company's premises to inform visitors that Western Gulf Advisory had been closed down.
News of the closure was initially kept quiet.
5 live Investigates presenter Adrian Goldberg said: "We have been told by a source inside the Bahraini government that action was taken against Mr Syed because the authorities suspect that his company has been acting on behalf of a hidden investor.
"Western Gulf Advisory's registration documents state that it was only authorised to invest on its own behalf."
Mr Syed, who is currently carrying out due diligence work on Blackburn said recently that he hoped to complete the purchase of the club by the end of September.
Commenting to Radio 5 live his spokesperson said: "We are purchasing all our investments, e.g. J&M McCabe in Ireland or Landmark in Australia, through our Swiss entity (Western Gulf Advisory AG) and other European entities.
"This also holds for a takeover of Blackburn Rovers which will be acquired by Mr Ahsan Ali Syed personally as well as by his Swiss entity.
"Furthermore, we are currently setting up another European entity called WGA Sports for our sporting activities.
"Let me emphasise again that Bahrain is a separate entity that has got nothing to do with our investment activities at all. In fact this entity has got a very limited scope of activities. With regard to the purchase of Blackburn Rovers our European investment team is handling the negotiations with the advisors of the Jack Walker trust which are proceeding very well.
"We are about to approach the Premier League to complete the paperwork soon."
A Barclays Premier League spokesman said they had not received any formal notification regarding a takeover of Blackburn, and would not conduct any investigation into the suitability of any potential investor until such a time.

_________________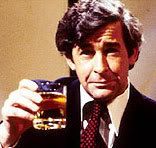 Quote:
Goodnight, thank you, and may your god go with you