Tottenham manager Harry Redknapp has insisted Gareth Bale is not for sale - and says a bid of £30million wouldn't be enough to prise him away even if he were.
The 21-year-old is the man of the moment following an outstanding performance against Inter Milan in the Champions League on Tuesday night which saw his side earn a 3-1 victory.
Indeed, the Serie A champions will no doubt be relieved to see the back of the Welshman after he netted a remarkable hat-trick in the reverse fixture.
Bale's recent hot streak will have turned the heads of Europe's top clubs, with speculation mounting that big-money bids could some come flying in for the former Southampton youngster.
However, Redknapp has reaffirmed the fact that he is not for sale and claims if Bale were to go, it would be for a lot more than £30million
"They wouldn't buy him for that, that's for sure," he told Sky Sports.
"If he had a value, if we wanted to sell him, his value would be way in excess of that sort of figure.
"He really is an amazing young player. We wouldn't even entertain a bid. The chairman has said he's not for sale and that's good enough.
"We don't want to sell him and we're looking to build a team at Tottenham. We're a club that's going places - we've got a new training ground coming, change of stadium, the whole thing is going forward.
"Daniel (Levy) has said on many occasions we're not looking to sell our best players now.
"We're looking to build a team and if you build a team you've got to hang onto the Gareth Bales of this world."
Bale terrorised Inter right-back Maicon at White Hart Lane, having tormented him at the San Siro two weeks previously.
Redknapp believes the Brazil international is an excellent player, but reckons he was "destroyed" on the night.
"I think we saw in the first game he's playing against a right-back who, if you were picking your world XI before we played them, would have been it," he added.
"He was voted European defender of the year last year and no disrespect to him, he's obviously a good player, but Gareth absolutely destroyed him.
"To do that against someone as highly rated as Maicon just shows you what a performance he put in.
"It must have been tough for him, I don't think he's ever suffered like that before.
"There's not too many widemen around nowadays and maybe they (full-backs) don't get tested enough. As a right-back he was tested to the full in the last two games and proved that he is vulnerable defensively."
On incoming transfer possibilities, Redknapp remarked: "It's difficult to bring players into that squad because there's so many good players there.
"There are so many good players not getting into the team at the moment that deserve to play. People like Niko Kranjcar, Robbie Keane, (Roman) Pavlyuchenko, all these people. Jermaine Jenas started on the bench last night with Wilson Palacios.
"If you're going to bring anybody they've got to be better than what you've got and unless they're top, top drawer, it's not a case of bringing average players in."

_________________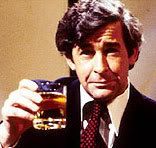 Quote:
Goodnight, thank you, and may your god go with you