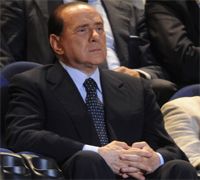 Silvio Berlusconi has reiterated his intention to stay on as AC Milan's president, despite calls from fans to sell the Rossoneri, insisting that he would only ever sell the club to the right people.
"The fans that urge me to sell the club, I say that I love Milan and will never sell this club to someone who is not worthy or who couldn't make it even greater," he told Milan Channel.
Despite looking extremely promising at certain points of the season, as Milan closed the gap at the top of Serie A on city rivals Inter, the club eventually fell out of the title race – resulting in the dismissal of coach Leonardo.
Berlusconi has received widespread criticism from Milan supporters for not giving his coach the budget he required, but the president warned fans that dreams of a Manchester City-esque Middle Eastern buy-out were unrealistic.
"A rich, famous Emirate that could make Milan better than it is doesn't really exist," he continued. "In times of economic crisis, it is not so easy to think of a buyer and I will never just sell to the first person that comes along."

_________________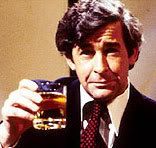 Quote:
Goodnight, thank you, and may your god go with you