Barcelona president Joan Laporta has shrugged off speculation linking coach Pep Guardiola with a move to Manchester United and insisted he is "convinced" the Spaniard will sign a new deal to stay at the Nou Camp.
Guardiola, who turned 39 on Monday, has been linked in reports with a move to Old Trafford as Sir Alex Ferguson's eventual replacement after making a phenomenally successful start to his coaching career with the Catalan giants.
Barcelona won six trophies under Guardiola last season, including a Champions League victory over United in Rome, and stretched their advantage over Real Madrid at the top of the Primera Division to five points with a 4-0 weekend win over Sevilla.
Guardiola's contract expires at the end of the current season which has led to growing concern that he may leave.
But Laporta is convinced the coach will turn his back on a possible future in the Premier League and continue to guide Barcelona to success.
Laporta said: "We cannot avoid the speculation as he is the best coach in the world and many clubs will be interested.
"We know that and Manchester United are just one club who I am sure are watching his future. But he has a long way to go with Barcelona.
"Because of his characteristics we expect him to continue to write the pages of history of this football club.
"We would like to solve this question mark over his future as soon as possible and we are convinced that he will sign but we must respect his decision to wait.
"We are convinced that he will sign a new contract and that he will sign soon but we cannot force him into a decision.
"We must be patient and wait.
"On Sunday we talked about his birthday. I sent him a card with my congratulations but we will see what happens."
Laporta also heaped more praise on Argentina striker Lionel Messi after the 22-year-old became the youngest player to score 100 goals for the club on Saturday night.
Messi scored twice inside the last five minutes of the 4-0 win over Sevilla to achieve the milestone in just his 188th appearance.
Laporta said: "Being Messi, I'm not surprised. It's incredible but he is a genius.
"With his winning sprit we expect it. He is the leading figure of FC Barcelona and the FIFA player of the year but he is a modest figure and he has not changed at all."
Barca moved five points clear after Real's unexpected defeat and they remain favourites to retain the La Liga trophy.
With a midfield comprising the talents of Spanish duo Xavi and Andres Iniesta, and a forward line of Messi, Thierry Henry and Zlatan Ibrahimovic, Barca look in a formidable position but Laporta insists that nothing is settled yet.
He said: "It's not a big enough advantage for us to get excited.
"With five points you cannot think you have already won as it is less than two games advantage and it is possible for Real to overtake us.
"Of course we were delighted to be winter champions but we must continue to be alert, sharp and keep a winning mentality as Real will keep fighting until the very end."

_________________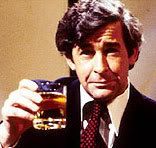 Quote:
Goodnight, thank you, and may your god go with you