is he the greatest ever??
....not yet
....but i thought Sky's (specifically Richard Keys') coverage was ridiculous, bordering on disgraceful.... when will they learn that simply gushing sycophantic hyperbole, doesn't make it real..... their constant desire to deliver 'the greatest <insert any event> EVER (til next week)> seriously undermines the spectacle..... it's a damn shame all English top flight football prior to 92 has been erased
Truth is Messi has had a 4 year ascent & is (imo) better than Pele & as good as Maradona, at 22. Maradona had other qualities e.g. single-handedly winning the 86 World Cup & Maradona was never as anonymous as Messi can be.....
.....I also think Best was as good as Messi, but his career was over by 27
How Richard Keys/anyone can ask if a 22yr old is the greatest there's ever been, is ridiculous imo & symptomatic of society's obsession with if you say it enough, it's true
Haye Vs Ruiz sat. night...."Haye reminds me of Muhammad Ali"..... F*CK OFF!!!!

_________________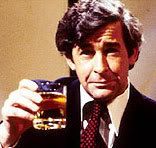 Quote:
Goodnight, thank you, and may your god go with you