Juventus appear to have told club legend Alessandro del Piero that this season will be his last with the club.
The 36-year-old forward, Juve's all-time leading goalscorer and a former world player of the year, turns 37 next month and is contracted to the Turin giants until the end of the campaign.
He had expressed an interest in extending his playing days with them into what would be a 20th season, but speaking at a shareholders' meeting, president Andrea Agnelli, made comments to suggest the 91-cap Italy international will be moving on next May.
"The unique link between the old Juventus and the new Juve is our captain, Alessandro Del Piero," Angelli was quoted as saying on his club's official website.
"The link between the Stadio Comunale, Stadio delle Alpi to Stadio Olimpico to the Juventus Stadium is our captain Del Piero.
"He wanted to stay with us for one more year, and this will be his last season wearing the black and white jersey."
Del Piero has yet to give his reaction to Agnelli's address and, should his time be up, it is unclear whether he will look to continue his career away from the club.
Juventus have also yet to make a formal announcement outside of the shareholders' meeting.
Del Piero has been a virtual ever-present for The Old Lady since joining them from Padova in 1993 and, on April 6 2008 he passed Gaetano Scirea's all-time appearance record of 552 games for the club.
To date he has scored 285 goals in 682 games for Juventus, winning five Serie A titles, one Serie B, four Supercoppas, one Coppa Italia, the Intertoto Cup, the Super Cup and, in 1996, the Champions League.
Success has not been limited to the domestic scene either, with Del Piero scoring a penalty in Italy's 2006 World Cup final win over France.
He captained his country seven times, most notably at Euro 2008, scoring 27 goals for the Azzuri.

_________________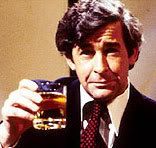 Quote:
Goodnight, thank you, and may your god go with you