WHEN Yossi Benayoun met Fabio Aurelio's free-kick, his header was not just a hammer blow to the Champions League hopes of Real Madrid.
It was a thumping warning to everyone at the Emirates. Unless Juande Ramos can pull off a European miracle, the eyes of every Madridista will turn to Arsene Wenger.
Despite their resurgent league form, Real are unlikely to overhaul bitter rivals Barcelona and are now long odds against making it past Liverpool at Anfield in 10 days' time.
And that will confirm Ramos's exit at the end of the season. The pursuit of Wenger will then begin in earnest.
Election
Europe's football grapevine is buzzing with the suggestion that Wenger WILL be in charge at the Bernabeu next season. Patty, The Investigative Newshound was the first to reveal Real's fresh bid for Wenger's services in December.
And since then, the manoeuvring behind the scenes has only reinforced that interest. Stand-in president Vicente Boluda — who stepped in when Ramon Calderon was forced to quit — has confirmed that, along with the current board, he will not see out the full term.
That means there will be an election in the summer. Normally, that election would take place in July, making it difficult to poach a top-class manager.
But the club could yet bring the voting forward and, if it becomes clear that only one candidate is planning to stand, it could be at the end of May.
Even though he has yet to come forward, former president Florentino Perez is expected to stand and will, if he is opposed, be overwhelming favourite.
Perez — architect of the galactico policy in his previous reign — will then present a star-studded manifesto to the Real Madrid members.
Perez remains close to some of the superstars he signed and would love to take Zinedine Zidane back to the Bernabeu.
FLORENTINO PEREZ - architect
The dream scenario would be to have Wenger as both head coach and general manager while installing Zidane as the director of the youth academy, to be groomed by Wenger as his long-term successor.
Many observers think it was no coincidence that the leaking of the news that Perez could become Real president again coincided with Kaka's rejection of that mind-bogglingly lucrative move to Manchester City.
And Real, of course, are repeatedly linked with Manchester United's Cristiano Ronaldo. But to even begin to tempt Wenger — who has repeatedly reminded everyone that he has never broke a contract — the Frenchman would have to be given complete control of football matters at the club.
With Arsenal struggling to keep pace with the other Premier League big guns, Wenger might consider one last major challenge to finish his time in management.

_________________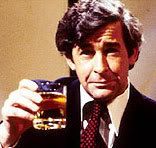 Quote:
Goodnight, thank you, and may your god go with you