Reedo wrote:
First sign of competition at the top and he's off.

Motwyw.
understood & noted.... but to be fair, he took over a 2nd placed team and delivered (arguably) the greatest club side there's ever been.... admittedly, he's decided that coming back against Madrid isn't for him..... personally, i'd have preferred him to have 'gutsed' it out & gotten back on top.... but the next best thing is to get out ahead & leave before it damages the club (see Dalglish)
....it was an incredible 4 years (arguably he was the driving force behind the best 4 years any club ever had)
....can he build a dynasty? i don't know
....could he do it anywhere else? i don't know
....has he achieved something incredible? almost certainly
....is he an exceptional/historic manager? yes
did i like Barcelona? no
do i respect his achievements & how he conducted himself? unquestionably
(imo) if he'd have 'come back' he may have been almost perfect, but, realistically, if he'd been perfect, what's the point???
good man

_________________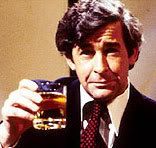 Quote:
Goodnight, thank you, and may your god go with you