Kie99 wrote:
The fact you read about it in Newspapers shows that it's notable, and the fact that it's notable shows how rare incidents like that are.
why does it show how 'rare' these things are? Simply declaring it to be 'rare' proves nothing. I think the fact that these incidents are regularly reported suggests that they are becoming more common..... here's some of
TODAY'S
stories alone.... acts of 'stupidity' or needless idiocy are not 'rare' and simply dismissing them by making unsubstantiated assertions, doesn't make them go away.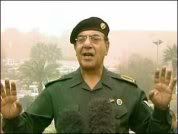 Quote:
THUG Gavin Whiteman was nabbed by cops after a bust-up at his home, where they discovered this pic of him brandishing a sawn-off shotgun on his mobile.
The 23-year-old was beginning a five-year jail term yesterday after police then uncovered the lethal weapon and ammo hidden in his garden.
Whiteman, of Oldham, pleaded guilty at Minshull Street Crown Court in Manchester to possessing a prohibited weapon.
Quote:
http://news.bbc.co.uk/1/hi/england/mers ... 695911.stm
A Somali teenager was beaten to death by a gang in a row over accusations his cousin drank alcohol, a court heard.
Ahmed Mohammed Ibrahim, 17, was hit in the head with a samurai sword, baseball bat, machete and metal pole in Sefton Park, Liverpool, on 10 March.
He had gone with his 16-year-old cousin Ahmed Mahamoud Ahmed for an arranged fight with the boy's accuser, Ali Mohammed, Liverpool Crown Court heard.
Mr Mohammed, 19, and four other Somali men have denied murder.
Quote:
A MUM wept yesterday as a judge showed her mercy after she hurled her baby son from a window while suffering severe post-natal depression.
The six-week-old fell 12ft on to concrete below the first floor hospital room where the woman was being treated.
Quote:
AN ENGLAND rugby star has been arrested after a man was beaten senseless in a street brawl.
Giant winger Lesley Vainikolo — nicknamed The Volcano — was detained at 2am after a night out.
The Tongan-born ace was held on suspicion of grievous bodily harm after a man in his 20s was rushed to hospital amid fears he might not survive.
Quote:

TEENAGERS are thicker than ever – and it is all the fault of TV and computer games.

Today's 14-year-olds are only as bright as an average 12-year-old in 1976, according to a shock new study.

The findings of the project at King's College, London, go against school exam results, which have seen a steady rise in grades across all age groups.

But Prof Michael Shayer said his research, involving 800 youngsters, showed they were being "dumbed down".

And he added of school assessments: "The moment you introduce targets, people will find the most economical strategies to achieve them."


the trial of 18 year old Sean Mercer for gunning down 11 year old Rhys Jones continues
Today's incidents alone suggest society is ill.... the only debate is whether it is in decline and whether acts are becoming more symptomatic of an 'increasingly stupid' society.
If my son was hanging as a result of 'bedroom antics' and the first thing my daughter thought to do was film it.... i'd be concerned about the moral framework my society was providing....maybe you wouldn't

_________________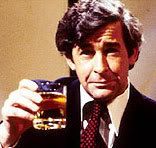 Quote:
Goodnight, thank you, and may your god go with you