There are moments in "Red", Gary Neville's autobiography, when you are reminded what an absolutely extraordinary career he, his brother and – as he never fails to refer to them – "Butty, Becks, Giggsy and Scholesey" had together. In the second batch of photographs included there is an image, captured in the dressing room before Neville's testimonial, of the six of them with Sir Alex Ferguson, and I am ever so slightly ashamed to admit that seeing it again made me well up. Six pals who have achieved extraordinary things, many of them together.
That this image had such a profound affect on me is perhaps not a great reflection of the quality of the prose. It feels a bit hacky to compare Red's functional, consistent and only rarely exceptional style to its author's playing career, but I am going to do it anyway, because it is just so appropriate.
Gary tells his story in strict chronological order, cataloguing the highs and lows of a career spent living out a childhood dream. The title is not an accident, the song sung throughout his career is true – Gary Neville really is a Red.
Spending a few hours in his literary company is enjoyable enough, because for any United fan it means spending a few hours on a pleasing trip through the incredible successes of the past twenty years. Incidentally, if you are not a United fan and have somehow stumbled across this review, I'm not sure Red is for you…
There is not much in the way of new insight in this book – the United way means being hard working, never complacent, and not knowing when you're beaten. Sir Alex shouts at players when they don't play well and occasionally they shout back and that never ends well. Eric Cantona was good.
The few titbits of new information I won't share here because they are a rare treat to discover yourself. Generally speaking, in spite of the lack of sparkling prose, the momentum of United's triumphs are entertaining enough to keep the reader engaged.
The momentum is only broken by the chapters covering Nev's England career. Much like actually watching England's underachievement on the pitch for the last 20 years, reading about it is pretty dull. If I'd played 85 times for my country, I'd probably devote a fair chunk of my career memoirs to it, but there are few surprises in his recanting of his time with the national team. Venables was good, Hoddle was tactically astute but a terrible man-manager, Sven's reign started promisingly but then the indiscipline around the squad got out of hand. There is a chapter for each England manager – this could have been the work of a single chapter, and I would have been satiated.
Red is a perfectly decent sporting autobiography, rather than an excellent one. Still, because of it, I have spent the last five days with a song stuck in my head. Altogether now…"Gary Neville is a red, is a red, is a red! Gary Neville is a red, he writes boo-ooks."
"Red: My Autobiography" by Gary Neville is published by Bantam Press and available in hardcover now.

_________________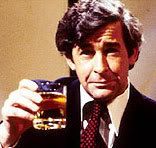 Quote:
Goodnight, thank you, and may your god go with you