Oh silly ESPN, you never fail to astound. Over on their flagship 'Mike & Mike' show a few days ago, ESPN's in-house soccer analyst Alexi Lalas was invited on to run the rule over Euro 2012 – only to be asked just how he thought Lionel Messi was set to fair at the European Championships this summer…
Listen on the ESPN player (skip to 1:00 mark).
To be fair, Lalas tip-toes round the question admirably despite being faced with dangerously large quantities of weapons-grade dumbass.

_________________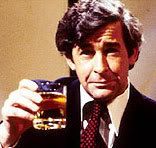 Quote:
Goodnight, thank you, and may your god go with you