Why Juventus Top Four Failure Could Be Great News For Italian Football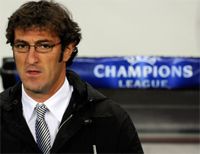 The Bianconeri have given up the box seat in the race for a top four spot with their recent run, but Kris Voakes believes their non-participation in next year's Champions League may be no bad thing.
So the increasingly inevitable happened this past weekend, as Juventus' recent slide continued and the Old Lady slipped out of the Champions League spots for the first time this season. But whilst the Bianconeri will still hope to qualify for Europe's top competition, and go deep into the tournament next year, the inclusion of Napoli instead could be just what Italian football needs.
Juve have now won only three and lost seven of their last 10 fixtures in all competitions, sparking recriminations here, there and everywhere around Vinovo, with coach Ciro Ferrara and transfer guru Alessio Secco most under the spotlight. It is a far cry from the opening weeks of the season, when Ferrara's side were showing some real flair on their way to four straight wins which put them clear of the pack at the top of Serie A, and fuelled talk of the Scudetto returning to the chests of those in black and white.
But now they appear utterly rudderless, and with a visit from former boss Claudio Ranieri's resurgent Roma coming up this weekend, followed by a trip to Inter in the Coppa Italia, their plight could be about to get even worse. Defeat in those two games would see them drop five points behind the Giallorossi in the Champions League race and would leave them with only the Europa League to fight for if they are to carry home some silverware this summer. And they're still eight games away from the final in that.
But despite Juventus being one of only three teams on the peninsula who could boast realistic hopes of winning Europe's coveted crown anytime soon, a failure to represent Italy next year may actually bring greater long-term rewards for Serie A.
Yes, it's undoubtedly true that there's no greater publicity for a league than for one of it's number to win the Champions League. Milan's 2007 triumph was certainly one in the eye for detractors of Calcio after the scandals of the previous summer had overshadowed the national side's World Cup win. But a repetitive theme amongst a country's participants doesn't do much for its league on a deeper basis.
Without wanting to compare leagues, which is a completely futile exercise in my book, the success of Fiorentina in the past two years, in first reaching the competition and then qualifying for its knockout stages, does more for Serie A itself than the repeated representation of the same four sides, as has happened in England for the past six years. So whilst appearances for Inter, Milan, Juve and Roma may increase hopes of 'Old Big Ears' being flown back to the boot from time to time, it may not be a winning formula for Serie A as a whole.
The Viola have qualified in the last two years at the expense of first Milan and then Roma, not only giving the outside world a greater flavour of what is available in the Italian league, but also allowing for the huge wealth which the Champions League brings to be spread more evenly. The qualification of a Napoli, a Palermo or even a Cagliari for next year's edition can only be good news for Serie A.
Obviously, there is always the chance that a less experienced side will fall at the qualifying hurdle – England's last two non-'Big Four' participants (Newcastle in 2003 and Everton in '05) were both eliminated before the group stages – but there are no guarantees in football, as proven by Juve's own elimination this season from a group they were tipped to win.
And this is not about promoting failure either. I am not saying that I'd love to see Juve fail in order for another side to get a Champions League invite instead of them. The Partenopei have gone on a magnificent run in the last 13 games, which has seen them negotiate the majority of teams in Serie A unharmed. They will no doubt meet with some resistance from the Bianconeri again before the season's out, as well as being challenged by at least one more of the provincial clubs. But its always going to take the lowering of a bigger flag for such a side to qualify for Europe's great event. And who would really want the Bianconeri in their current state representing Italy in any case? If they fail to make the cut, it will be because they've deserved to.
So if the current trend continues and Juventus do miss out on the top four, this Calcio fan for one will be more than happy. For not only will a less vaunted side get an invite to the Champions League, but the Bianconeri will also be forced to come back bigger and better in search of the continent's biggest prize in the years that follow.

_________________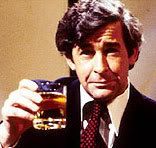 Quote:
Goodnight, thank you, and may your god go with you