THE chief of a football club bankrolled by alleged Pakistani Test fixer Mazhar Majeed has committed suicide.
David Le Cluse, 44, shot himself amid claims he had lost a fortune following the cricket scandal.
The pest control firm boss was also chairman of South London soccer minnows Croydon Athletic, where Majeed is a major figure.
Garage ... lock-up on left is where Mr Le Cluse went to die
Married dad-of-two Mr Le Cluse was not implicated in the Test betting furore.
But sources said he lost at least £50,000 tied up in business deals with Majeed that fell through as a result of it.
A pal said: "He had a lot of cash invested with Mazhar and 100 per cent the reason behind this is the cricket scandal.
"The talk going round is that Mazhar needs to get out of town. There are a lot of friends of David who aren't happy he's topped himself because of Mazhar."
Mr Le Cluse committed suicide with a rifle on Saturday after travelling two miles from his home in Carshalton, South-West London, to a lock-up.
He shut himself inside the garage, one of a row of three, and fired a shot into his head.
It is believed he used a small-bore rifle, probably one from his firm Merlin Pest Control, licensed for killing vermin. Police and medics raced to the garage but he was pronounced dead at the scene.
Relatives and friends at Mr Le Cluse's home were too distraught to comment yesterday.
In a statement Croydon Athletic said it was "shocked and saddened" by his death.
The club was thrown into crisis after Majeed, 37, was quizzed over claims that he took cash to get Pakistani cricketers to throw no-balls against England. The claims are still under investigation.
In an unrelated scandal, previous chairman Dean Fisher was jailed for stealing £500,000 from his media firm employers.
Police said inquiries were ongoing. A man who answered the intercom outside Majeed's plush home had no comment.

_________________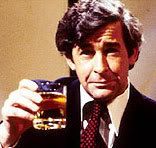 Quote:
Goodnight, thank you, and may your god go with you