Nigel Clough denied rumours he had either resigned or been sacked after his Derby side's poor form continued with a 2-0 home defeat against Leicester.
The Rams have now lost five of their last six games in all competitions and are just seven points above the relegation zone after this latest setback.
Goals from Ayegbeni Yakubu and Andy King continued Leicester's impressive form and left Clough to answer questions about his future.
The Rams boss said: "There are a lot of rumours around at the moment.
"I haven't resigned and I haven't spoken to anybody but the players and the good gentlemen from the media in the past 35 or 40 minutes so if it has been done I haven't been told about it.
"We are trying, (to bring players in), we have been close for a few weeks, there have been one or two times when we have been promised players and it's not quite materialised.
"We will keep trying, it's not a financial issue at the moment, there is money there to bring players in. It's just getting clubs to agree to it.
"We think we can survive, we've got enough in the dressing room and we are not done yet, we will let you know when we are rather than the rumours."
On the defeat he said: "We will probably take responsibility for that, we set up in a certain way to try and stop Leicester and it turned out we were far too negative and tentative. Probably the formation combined with a bit of tension and nervousness around the place at the moment wasn't the best way to go today.
"I think the timing of the second goal really did knock the stuffing out of us, we had too much to do in the second half . If we could have got through to half time at 1-0 anything could have happened in the second half but two quality finishes were enough for them.
"When we put a few balls forward earlier we had a bit of joy but we can't play like that for 20 minutes or half an hour, we have to be like that from the first minute. We did a bit of work yesterday on trying to stop them but we forget about the important think which is the ball.
"It's very hard to break the downward spiral.
"When you are losing games it's very hard, we have to grind out a win in the next two or three games. We all know the situation but it's no excuse. we haven't won enough games, and that's our job, if we can't win them we certainly shouldn't be losing as many."

_________________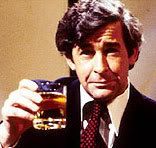 Quote:
Goodnight, thank you, and may your god go with you